In this digital era, I don't think that I really need to explain what is an Email and how it works, but for those who just step inside this world, let me tell you in brief that Emails are the best way to connect with any people around the world, at a very negligible price i.e cheaper than phone messages & calls.
But in a business, its a lot more than that. As you may have only a few thousand of audience or may even have millions of audience in your database. And the most important thing is to learn how to connect your audience.
Now, this is where the Email CTR or Email Click-through rate comes into action. The higher the click-through rate more is the chances of conversions. Although conversion doesn't ensure direct sales, it may simply mean that a user has gone through your message or may have clicked the link & returned, or may have even purchased the product as well.
But, what an Email CTR actually is?
Well, here is the simple breakdown of the concept in a formula.
In simple words, an Email click-through rate defines how a delivered email is performing. Where more clicks mean higher CTR and fewer clicks lead to low CTR.
You will get to know more once you end-up reading this whole article where I will share how I improved click-through rates on my email by 79%, and you are a few minutes away to know the most effective ways to improve your email marketing strategy.
Here is my complete guide for Email marketing.
---
Table of Contents
---
Know how to improve Email CTR for your next campaign
Before we get started, let me tell you that this complete guide on email marketing is for everyone i.e beginners to advanced, as I will share the most basic and even technical details of Email marketing.
What is email marketing?
Sending a commercial message to a group of people using email is called email marketing. In email marketing, you also need to make sure that every email should be sent to a particular group of customers or current customers.
In email marketing, knowing your audience will be the greatest advantage. As you will never try to sell gym equipment to those who are 60+, and neither will you try to sell non-vegetarian food to vegans. 
If you do this, you will eventually lose your potential customers.
So targeting the right customers and showing them the right content in their email so that they can think of availing your services, is the correct walkthrough of email marketing.
Why email marketing is important in business?
If you are running a business, email is the most effective way to universally reach people who have expressed interest in your product or website.
There are more than 2.8 billion people who use their emails and 30% of them, which are more than 840 million users, is currently active.
Now with that set of audiences, you can clearly get an idea of what an email can do!
If you are thinking that social media can do the same, then the answer is NO!
Email marketing is more effective in generating leads, but that doesn't mean that you will avoid using social media. 
But when it comes to converting people into users, customers or followers, email marketing is the way to go.
Moreover, Email marketing is easy, effective, and cheap as it allows to reach a large number of consumers at a rate of nearly nothing per message.
So you must switch using email marketing if you haven't.
How to increase Click-through rates on Emails
The only thing that appears first in the inbox is the subject line, and for higher CTR you must really focus on the subject line of your email.
#1- Avoid using these Words
You must pick an eye-catching line, also you must avoid using words like- "FREE", "DISCOUNTS", "100% FREE", etc.
Avoid using such kind of words which you see in your spam box because ultimately your email will land there soon if you use similar words. Thanks to Google Spam filter!
Another bad practice that most of the marketers do is they capitalize all the letters to emphasize them. Although it may work in some cases(probably when your subject line is short and attractive), but the best practice is to use mixed-case letters.
#2- How to write catchy Email Subject Lines
Try to make a subject line that you would like to open if the same mail is in your inbox. Understand the behavior of human psychology, and don't rush to write a subject line, as it will be the only key that will increase the open rate.
The open rate describes the percentage of emails that have been opened. Although it doesn't mean that the user has read your content or may have engaged with it.
Use personalized email as it is the best way to interact with your customers. Personalized emails are those emails in which you can use the name of your customer in the subject line.
It is easy to use, as all you have to do is write "[Name]" in the subject and your email marketing service automatically detects the name associated with their mail from CSV file.
For Example:-
"Hey [NAME], New Maldives Offer for you at Club Med" – will look like:-
Hey Anil, New Maldives Offer for you at Club Med
And Here are some of the best subject lines with the highest open rate:-
1. [NAME], you're extra special, just like these deals!
2. Wow [NAME], your favorite Goa packages are here.
3. Hi [NAME], we are offering a great deal on every food you order. Avail now!
#3 – How to write content for Email Marketing
Now its time to focus on the content of your emailer.
If you are using text-based emails, then you must take care of your language according to the context of the mail.
Also, you must know that an average person doesn't spend more than 2-3 minutes on reading emails. So that means, you have only 3 minutes to explain to them what your campaign or product is about.
Also make sure that, if your content is too short, a prospect may lose interest due to lack of information. And if your content is too long, they may stop reading it at some point.
So make sure what are you showing them, following the reading score and time as well.
Here is an example of text emailer with a single image linked with the website.
But things can go well if you are using text and images with your emailer, then you will have the freedom to explain them more, as the reading time increases due to the images.
So try to show great images of your product/package/campaign using rich but eye-soothing texts of amazing offers or discounts.
And below is an example of emailer embedded with images & links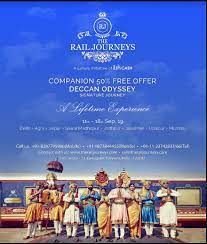 So these are the top few points we consider while running our email marketing campaign. Using these techniques can somehow help you to catch some eyeballs of your audience.
One thing you need to know about email marketing is that it carries a huge caliber of attracting an audience. The only thing you need to work on is the STRATEGY!
While running any campaign, just start capitalizing on the concepts and key elements that can attract you to open the same mail (as I already said before). It can either be the subject line or could be the images or texts. These strategies only work if you think of yourself as one of your audience.
Check out some Frequently asked questions
What is Email Marketing?
In Email marketing, we send a commercial message using email to a group of people, where we need to make sure that emails should be sent to a particular group of customers. For example- Sending an email of "Gym Accessories" to a group of fitness lovers.
What is Email CTR?
Email click-through rate defines how a delivered email is performing. Where more clicks mean higher CTR and fewer clicks lead to low CTR
How to improve or increase Email CTR?
You can improve your email click-through rate by optimizing your Subject line with good research. Avoid spam keywords like "FREE", "BUY", etc. Be professional and use quality content and attractive subject lines.