Top Digital Marketing Trends in 2022: The Latest Trends You Must Know
Each year, we witness new and unexpected top digital marketing trends that lay the foundations for the future of marketing.
If you're an aspiring digital marketer in making or already one, you must have researched digital marketing trends in 2022 sometime or the other!
For professionals who seek a career in digital marketing, keeping up with the most recent trends in the field is essential.
Each digital marketer needs to continually put time and attention into learning and skill upgrading because the rate of change is accelerating and the scope of digital marketing is expanding.
Digital marketing enthusiasts all over the world have started to hunt for the newest trends noticed as the new year gets underway.
Digital marketing becomes more challenging with each passing year. Marketers now must manage emerging social platforms, changing policies, content, automation, and personalization, to mention a few, in addition to fundamentals like SEO, PPC, branding, and UX.
The Top Digital Marketing Trends in 2022:
The metaverse
The term "virtual world within a world" is frequently used to describe the Metaverse, which is currently owned by Meta (Facebook). It is an uncharted digital cosmos where augmented or virtual realities interact to form a shared, participatory space. The concept of a digital environment where augmented and virtual worlds coexist to produce a universal experience is innovative and has enormous potential.
A digital avatar of yourself in a futuristic world where all possible actions can be taken seems to do with gaming. So how does it become a Digital Marketing Trend in 2022?
AI in Marketing
This is the #1 Digital Marketing Trend on our list. The world has been buzzing about how the Artificial Intelligence wave will take over every aspect of your lives in the future. We have no idea that the transformation has already started. An AI chatbot has already been used by 60% of internet users to resolve issues across numerous apps and websites.
AIs enhance the majority of the content we view on social media platforms to keep us interested for longer! The market for this technology is expected to reach $190 billion by 2025, giving digital marketers a fantastic chance to take advantage of it.
Augmented Reality
The most promising trend in digital marketing is augmented reality (AR), which has gained enormous popularity in recent years and is expected to surpass virtual reality (VR) in 2020. It is one of the hottest trends in the industry and has established itself in digital marketing as well.
A real-world environment is brought to life with the use of computer-generated perceptual data in an interactive experience called augmented reality.
It consists of 3 basic features:
A combination of real and virtual worlds

Real-time interaction

Accurate 3D registration of virtual and real objects
While virtual reality generates excitement and generates buzz due to its huge sci-fi concepts, augmented reality is far more believable from a marketing perspective. According to experts, AR will continue to hold a larger market share than VR.
Voice Search Optimization
According to the study, voice search is commonly used by 55% of teenagers. Given how frequently youngsters nowadays use technology, voice search is anticipated to grow significantly in the coming years.
The bulk of us gained voice search functionality with our smartphones in 2014, and its use is growing. Furthermore, smart speakers are getting more and more popular; 20% of households now have Google Home or Alexa smart speakers. People are accepting voice-controlled devices more and more, which is a sign that this new mode of operation will last.
For the second time, Google claims that its voice search has an accuracy rate of 95%.
Most notably, it is predicted that voice search results would make up 50% of all online sales by 2022. An enormous $40 billion potential exists for digital marketers to seize. Given the numerous growing signs pointing to the introduction of voice search, it will be vital in the future to make sure your website is ready for voice search.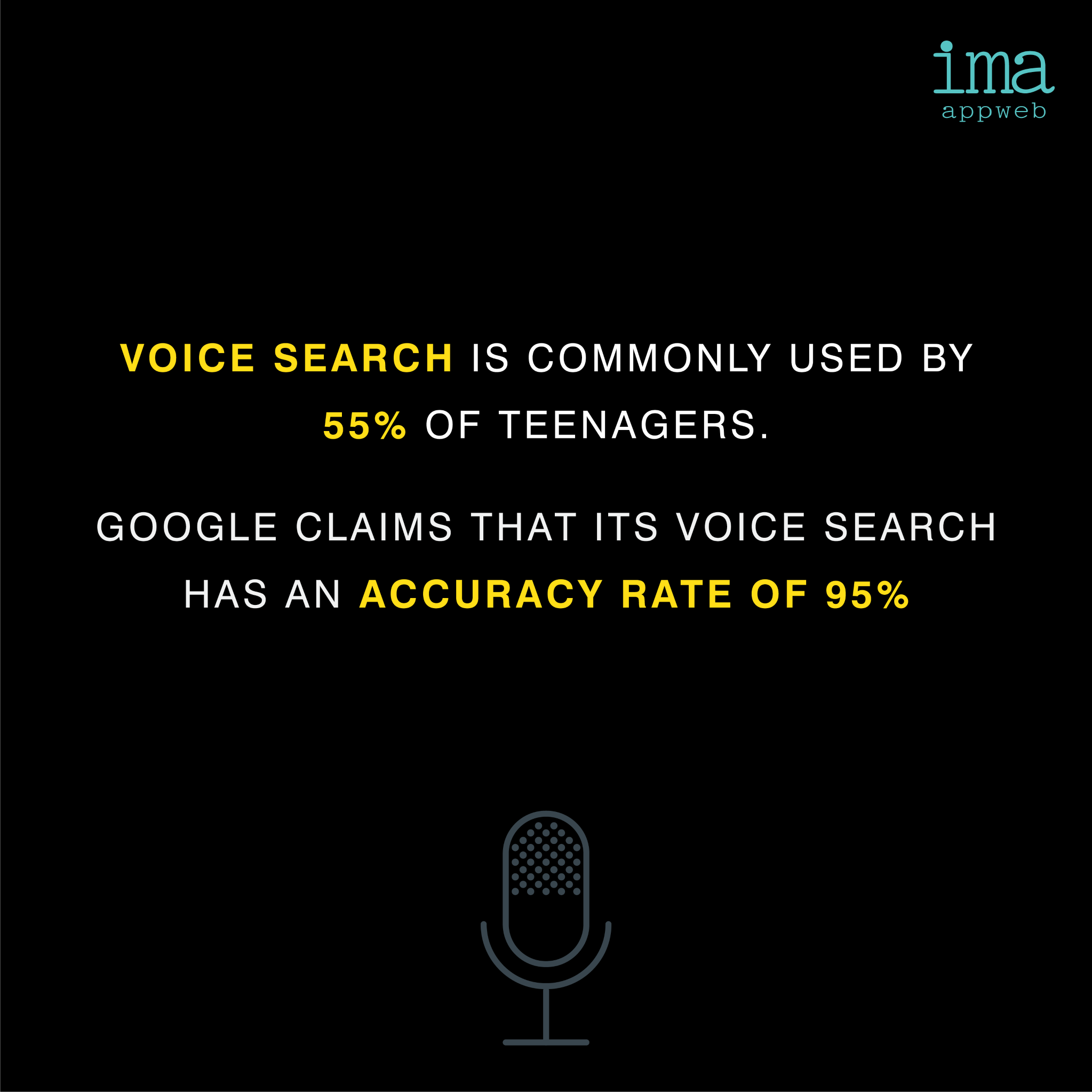 5. Programmatic Advertising
The use of software to acquire digital advertising is known as programmatic ad buying. Programmatic buying substitutes machines and algorithms for human negotiation, requests for bids, and quotes in place of the conventional approach.
AI is used to automate programmatic advertising so that marketers can target more precise consumers.
Quick and effective automation leads to higher conversion rates and cheaper customer acquisition costs.
Real-time bidding is a sort of programmatic ad buying that enables more precise and quick targeting. Qualifying advertising can therefore be purchased and sold on an individual basis, ensuring that only users who are your intended audience will see the advertisement.
In the coming years, programmatic advertising is expected to account for a sizable portion of all display advertising, as it is growing fast each year.
Chatbots
One of the most popular digital marketing ideas for 2022 is chatbots, an AI-based system that uses instant messaging to communicate with site visitors and clients. It is made to communicate with customers either verbally or visually.
Chatbots can be used by businesses to engage with customers. It is advantageous to have technology that can respond to hundreds of users at once because the website is frequently visited by many users at once. Chatbots offer 24/7 customer support, rapid replies to questions, and solutions to straightforward problems.
63% of individuals prefer messaging with chatbots when interacting with brands or enterprises. Excellent customer service is provided through this virtual support, allowing businesses to focus on more vital duties by eliminating difficult work.
Automated & Personalized Email Marketing
As the names imply, automated email marketing involves automatically sending emails to your consumers in accordance with preset triggers or timetables.
The most dependable digital marketing medium has always been email. Email promotions are a fantastic way to connect with your audience and inform them of any upcoming deals or accomplishments for your company.
Yet the majority of consumers have ceased responding to commercial emails as a result of the overuse of mass email strategies. Personalized emails are a fantastic method to get your customer's attention again and build a much more engaged consumer base.
According to the research 
You are 6x more likely to get a click from an email than from a tweet

Adding a call-to-action button in your emails instead of simply a text link can lead to a 28% increase in click-throughs

78% of marketers have seen an increase in engagements (including CTR) in the last 12 months
Making your customer feel special is important for every business. Personalized emails do just that, they give the customer the experience that the business is far more than an imaginary entity, rather a collective of individuals just like them.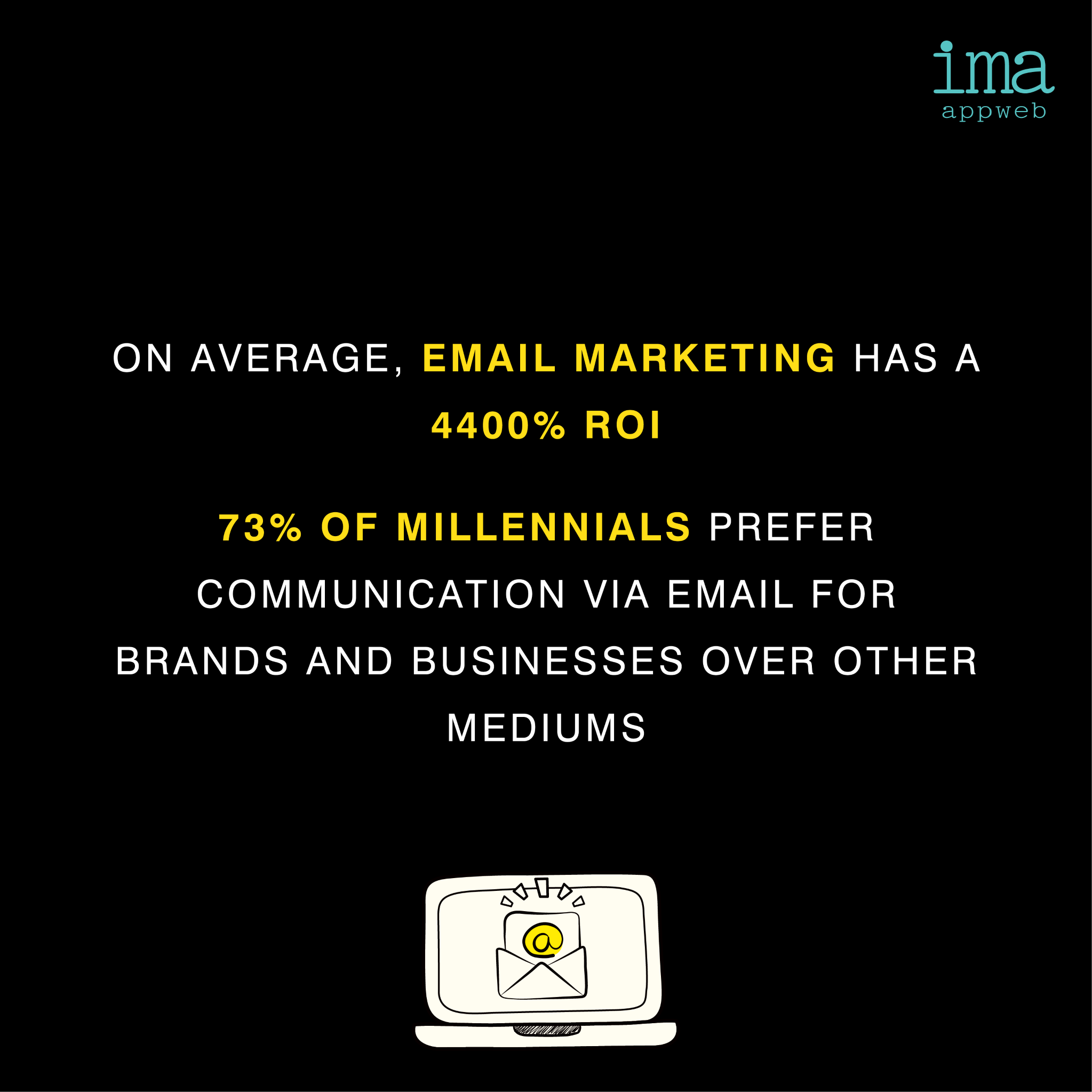 Personalization
You must concentrate on personalizing content, products, emails, etc. if you want to surpass your rivals and stand out in the market. The newest major trend, personalization, is quickly taking over as the industry norm.
Instapage's analysis indicates that
Consumer annoyance with brands blaring generic advertising messages repeatedly is at 63%.

80% of customers claim that if a firm offers them tailored experiences, they are more likely to do business with it.

90% of consumers claim that they find personalization appealing.
Marketing Automation
Automation has greatly benefited the industry over the past year and is anticipated to be one of the largest improvements in digital marketing in 2022. Process streamlining and automation, which increase process effectiveness, speed, and smoothness, are the main goals of marketing automation. One of the best applications of marketing automation will be lead generation and nurturing.
The amount of traffic you may send to your website is pointless if you can't convert it into quality leads when you need them. You can integrate several CRM programs and lead nurturing applications with marketing automation to collect leads at any time of the day and customize the procedure.
After you've gathered all of these leads, you can also develop them systematically, stage by stage. This ensures a greater conversion rate with higher quality.
Micro-Influencers
Influencer marketing is undoubtedly a trend in digital marketing that will open up new vistas. Although the idea of influencer marketing is relatively new, the market already appears to be crowded. Therefore, this is how it might change in 2022 and the next few years.
Not all audiences find the hype around macro-influencers to be particularly compelling. True influencer marketing and staged influencers can obviously be distinguished from one another. Therefore, in order to be more authentic, businesses will increasingly engage micro-influencers for social proofing in addition to their staff members and customers.
They are the best brand ambassadors and have the power to move others with their personal experiences and feelings. Not that macro-influencing will suffer in 2022, but there is a risk that micro-influencers may surpass it.
Video Marketing
Video marketing is one of the top digital marketing trends in 2022 and one that will likely continue to dominate for years to come. Here are some statistics that will show how crucial it is to include a video in your list of current trends in digital marketing.
According to the research
72% of businesses say videos have improved their conversion rate 

70% of consumers say they have shared brands video

52% of consumers say that watching product videos makes them more confident in online purchase decisions
Plain text has a 50 times lower chance of attracting users than video content.
Long-form texts are difficult and tiresome for people to read on mobile displays, thus one challenge for marketers in recent years has been to display them. Regardless of the technology, a video can convey the same information considerably more effectively.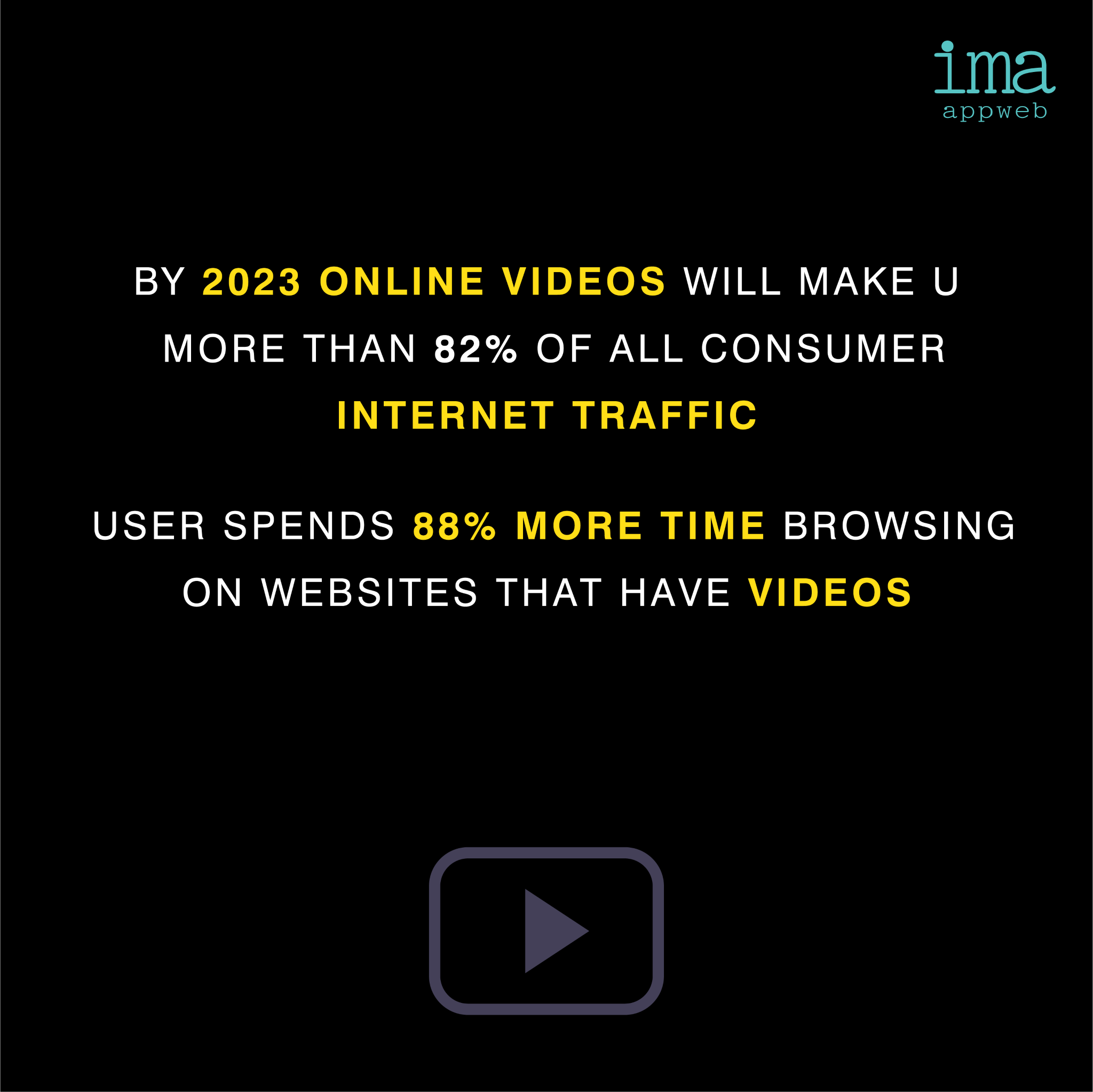 12. YouTube Shorts 
The most recent addition to the well-known platform YouTube is called "Shorts." It's similar to Instagram Reels, where you can create quick movies of no more than 15 seconds. Given the growing popularity of short-form video content today, YouTube Shorts is a terrific choice for anyone who already has a target audience there. These days, all it takes is a 15-second interesting video to keep your visitors' attention.
Instagram Reels
The Instagram Reels were great news for marketers & content creators. 
Reels have been the ideal solution, especially when TikTok was prohibited in some nations.
Digital marketers will be excited to learn that reels are providing interaction rates that are more than twice as high as publishing a typical video.
With the freshly released insights features for Instagram Reels, you can even monitor your development and assess your work!
This function can be used by marketers to draw attention to a range of content categories, such as instructional content, behind-the-scenes peeks at the business, product reviews, etc.
Social Media Stories
The idea of "Stories" was initially introduced by Snapchat, followed by Instagram and Facebook, and later, YouTube, LinkedIn, and Twitter launched their own story formats.
Posts called "stories" disappear after a day. Stories enable marketers to provide authentic information and establish personal connections with their customers, possibly despite representing such a straightforward idea.
User-Generated Content
People enjoy taking part in activities, particularly those that involve their favorite goods or services. User-Generated Content, often known as UGC, captures the customer's enthusiasm and encourages them to make something original with the relevant product and share it with the world.
UGC campaigns rely on imaginative submissions from clients of a good or service in response to a challenge or prompt put forward by the business. This tactic is so successful that UGC posts have a click-through rate that is four times higher than that of regular promotional campaigns.
Influencer Marketing
Influencer marketing, which focuses on employing a prominent leader or personality to amplify the brand to the market, is more like word-of-mouth advertising. Influencers can include well-known celebrities, YouTube stars, or Instagram users with large followings who can assist promote a brand or company on social media.
The following are some noteworthy characteristics of Influencer marketing provided by Influencer marketing:
The influencer marketing market is expected to increase and reach $13.8 billion in 2021.

In 2019, more than 240 new influencer marketing-focused companies and platforms were founded.

The majority (59%) admit to having a standalone budget for content marketing, and 75% of them now intend to dedicate a budget to influencer marketing in 2021

Influencer marketing is considered an effective marketing strategy by 90% of study respondents.
Influencer Marketing could be the next big thing! 
WhatsApp Marketing
One of the biggest & most important digital marketing trends in 2022 is predicted to be WhatsApp marketing. The way that companies currently connect with and engage with their clients has been dramatically transformed by WhatsApp. Now that all age groups use and check numerous times each day, you can send personal messages on an app. Additionally, you won't be creeping out your audience because you'll be communicating with them via a WhatsApp Business Account, which increases their level of trust in you and the legitimacy of your company.
Customers can place orders, get updates on the status of those transactions, and even send and receive money! That's essentially why it's one of the top trends in digital marketing you should use.
Geofencing (Location Based Marketing)            
Using radio frequency identification (RFID), GPS, Wi-Fi, and cellular data, an app or other software program can trigger a targeted marketing activity, such as a text, social media ad, email, or app notification, using geofencing, a location-based service marketing technique. Geo-fencing is the process of using a mobile device to enter or exit a certain geographic area. 
Geofenced mobile advertising has a doubled click-through rate (click-through-rate)

92% of smartphones can support geofencing.

Within three minutes, 90% of SMS are read.

53% of shoppers visited a retailer after receiving a location-based message.
According to Market Research Future's analysis, geofencing can improve consumer interactions. It is unquestionably one of the most advantageous digital marketing trends, which is why it is becoming more and more popular. By 2023, the global geofencing market is projected to increase by over USD 2,387 million, or 27% of CARG.
Hyper-local SEO
The digital marketing trend of hyperlocal SEO is particularly beneficial to both small and startup companies. It has never been simpler for small business owners to harness the effectiveness of digital marketing to attract customers.
The new algorithmic push by Google known as hyperlocal SEO focuses on a person's current NAP (Name, Address, and Phone number) to provide highly personalized results to everyday queries like "where to buy coffee?" and "closest ATM nearby."
The opportunity for the company to establish a powerful local market for itself is the most astonishing aspect of this hyperlocal concentration. When combined with voice search results, people who enter incredibly specific inquiries can easily find a way to contact you. For established firms and small business owners, in particular, this is a huge relief.
Obtaining a Google My Business account is the primary tool required to begin putting your Hyperlocal SEO strategy into practice, claims Search Engine Watch.
Your business will rank quickly after supplying information such as an address, business type, and opening hours. In 2022, this trend will be particularly revolutionary for B2B digital marketing.
Quora Marketing
It has always been thought of as a platform for questions and answers with very little potential for advertising or revenue generation. But in order to establish traction with audiences, professionals like Neil Patel write extensive responses there. Google just started to favor this site, thus in 2022, digital marketers will need to develop a thorough Quora strategy.
The personal nature of Quora marketing is one of its appeals. Because there is a personal element to the relationship and the audiences feel like they are speaking to a fellow person, people carry more trust than brands. Because audiences are sick of listening to mass marketing by corporations, this personal connection is what makes Quora such an excellent trend to follow in 2022. Individuals who respond to inquiries from real people increase the sincerity and reliability of marketing.
Personalized Remarketing
One pretty effective digital marketing development that has astounded marketers is remarketing. It enables you to target consumers who visit your website with different kinds of adverts to persuade them to make a purchase. You can practically go after those who expressed interest in your company. What could be better than getting only those customers to purchase your goods who require the least amount of persuasion?
Interactive Content 
Instead of simply viewing, reading, or listening, interactive content involves audience participation.
When it comes to evaluating effectiveness, interactive content has demonstrated its ability to enhance conversion, educate consumers about a brand, and bring traffic to websites. Interactive content enables marketers to monitor interactions and more accurately assess results.
The main verticals benefiting from top digital marketing trends in 2022 are
The sky is the limit, all verticals/businesses can eventually benefit from these trends. But ones that seem to be leveraging these trends are.
Non-Fungible Tokens are tradable digital assets. Each NFT includes a special token identifying it as the original and yours alone. NFTs have upended the fields of art and technology, but they have also begun to influence the field of marketing.
In a raffle, free NFTs are provided as brands for their primary marketing objectives. For instance, Marriott Bonvoy organized a raffle in which the winners would each earn 200,000 Bonvoy points in addition to their personal NFT.
The potential and opportunities are limitless as more and more brands use NFTs as a marketing tool.
Cryptocurrency can be called the INSTAGRAM of the Finance World. No one ever saw its potential as it entered the field and gradually took it over. In India, there are 10–12 million active cryptocurrency investors, and this number has been rising as a result of the enormous gains.
Millennials, who view cryptocurrencies as trendy and futuristic, have been more and more interested in investing in them. To spread knowledge and give investors a taste of this new investment opportunity, bitcoin investment platforms are leveraging the younger generation's thirst for free cryptocurrency.
Like Google Pay, we can use cryptocurrencies to buy groceries and other everyday necessities. New heights have been attained in digital marketing trends for 2022.
Regarding social commerce, China has already established a billion-dollar business out of it, whereas India is just getting started. Brands use social media platforms to promote their items live, and the audience can purchase the product there and then.
Even on Instagram, the Shop feature has enabled brands to put up the Show Now button on live video content which cuts the chase for the customer. Livestream commerce has reduced the time taken by the customer from advertisement to purchase and therefore is one of the best digital marketing trends in 2022.
The new name of the game is 5G.
Do you know the news? In 2022, many telecommunications and cellular service providers, including AT&T, will stop offering 3G services. As a result, many companies have already switched to 5G technology, as have many customers.
Millions of consumers will have access to high-speed internet lanes as 5G adoption is expected to enable coverage for 100x more connected devices. Since they can now contact more individuals than ever before through smartphones and other digital devices, marketers will greatly gain from this.
How Can You Stay Ahead of These Trends in Digital Marketing?
The profession of marketing continues to change as new trends emerge in the extremely dynamic world of digital marketing. Every year, we will witness newer and more fascinating trends that will alter how we, as digital marketers, promote our products. This is due to the rapid advancement of technology.
Following these trends enables digital marketers to remain competitive and provide the most value to their customers. Enrolling in thorough digital marketing courses that give you up-to-date, industry-relevant knowledge and abilities is one approach to accomplish this.