What is an iPhone?
iPhone has revolutionized the concept of smart phones. As the first fully touch enabled mobile phone with a host of attractive features like a 4 inch retina display, inbuilt accelerometer and high end camera among others, iPhone proved itself as a completely as an out of the box technology different from all other phones. It offers high performance video shooting, photography, music player, emailing facility, web browsing, texting, visual voice mailing and many more features. These apps make full use of the native features of the iPhone and provide a complete experience, be it games, GPS navigation or social networking. As on date there are more than 775,000 apps in the App store, developed by Apple and other third parties.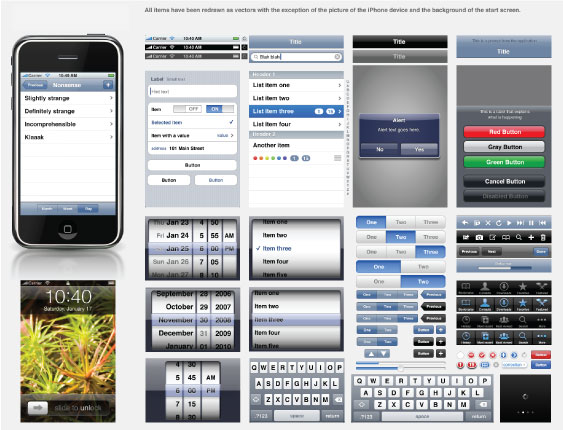 Advantages of iPhone Apps
Brand promotion
Maximizes reach in the niche market
Makes way for better recognition
Engages business prospects most persuasively
Cost effective marketing tool
Ever growing iPhone market makes it attractive to both businesses and users
Ease of use
Enhanced customer experience.
Why Hire iPhone App Development Services from Us?
Over time, imaAppweb Solutions' iPhone application Development team has matured and kept up the pace with Apple's iPhone SDK Development. Now with latest iOS SDK, we have critically experimented, realized and developed exciting iPhone apps in n number of domains. Our development team has expertise not only with XCode and Cocoa Touch SDK for iPhone development but also with other development tools such Appcelerator, PhoneGap, HTML5 and Flex Mobile SDK from Adobe. We have developed apps which exploit all iPhone features like, Multi Touch, accelerometer, proximity sensor, geolocation, camera and more. Our iPhone application developers have understood the limitations & interstice of iPhone. Our iPhone team has been involved in developing iPhone applications, re-engineering existing apps from iPad to iPhone. iPhone application developers at MDS make sure that the applications we develop have a small memory utilization but provide the best possible performance on iPhone device.
We Are Experienced In The Following Areas of iPhone app development
Using Cross Mobile development methodologies to support multiple mobile platforms
Ensure best possible user experience
Utilizing the latest technologies and frameworks
Experience in iPhone app development tools
Full assistance from project inception to submitting app in App Store
Hire iPhone app Developers or Consultants in India
imaAppweb Solutions offers in depth consultation along with industry best application development practices. We make sure our clients receive iPhone apps that surpass their expectations. Our flexible hiring packages give them a choice of deciding what suits best their requirement; part time, full time or hourly basis. When working with our customers we make them aware of the alternatives by elaborating on all the pros and cons. By following a Non Disclosure Agreement, we make sure intellectual property of our clients is protected. We value the time & money our customer is willing to spend on a project and work towards a long term business association.